The kitchen of the villa
Our chef in our kitchen in the kitchen delivers the sensations of the small ingredients of small producers. According to the season, fish and wild reindeer from the Teijonlahti can be found directly from the hunter. Local mushrooms, berries and wild virgin collected from local, clean forests give our own character a unique character. Local specialties like our own local dessert coffee, local baked bread and local specialty cakes belong to our basic range.
The kitchen in the winery favors small producers' produce, organic and pure local raw materials. The food is prepared near the customer in the open kitchen. There is magic in craftsmanship and we do not use semi-products in our kitchen. Our cooking principle is Slow Food, for the little pleasures of life.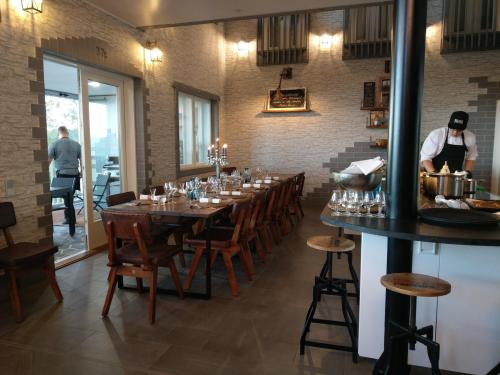 In our rooms you can bring your own drinks, our chef will gladly recommend the recommendations for the menu. Good food is doing good to follow makes good mind but a good drink with the result is perfect.
Welcome to enjoy good food in a good company in a unique environment!